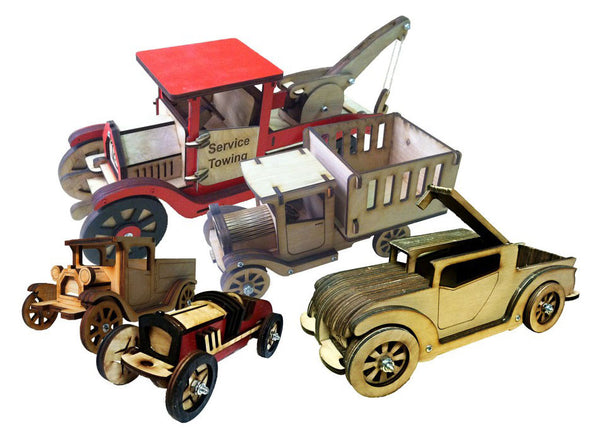 Super Savings Bundle - 5 Kits
Regular price
$ 272.00
Sale price
$ 242.00
---
This 5 Kit Bundle will turn your weekend into a build-a-thon! Each model is a totally different assembly experience and doesn't require anyone to be an expert builder. The range of models goes from small and simple to larger and more involved. You'll SAVE $30 by ordering these 5 model kits all at once. That's like getting the Moto Buzzi Speedster Kit for free!
All model kits come in the natural wood tone. Glue and paint not included.
Ages 10+
Listed below you'll find each model name. Click on the link for more details and descriptions of what you'll need. 
Bundle Includes:
---